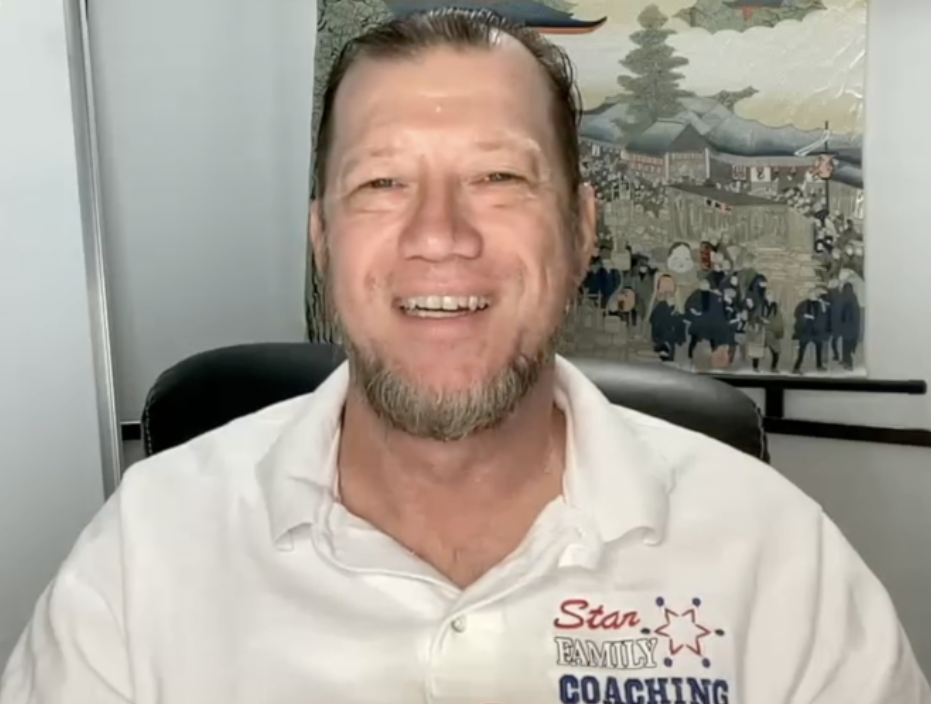 Hi I'm Coach Hall your instructor for 6FEM
6FEM is a skeleton Mindstyle framework that is Proactive in its design. Skeleton means that you can modify and fill in what you wish or as so see fit. This is a what works best for your concept with a hard structure at its core that enables you to achieve an Optimal Life.
Freedom, Empowerment, and Mastery of life is possible with this easy to follow structure. Begin feeling the power of Freedom, Empowerment and Mastery right away as this is an immersive course. You will have assignments to complete and if you do you begin to understand how much control you have over every area of your life. Create the life you want with 6FEM.
6FEM is my life
I am the mastery of my life.
I am happy, driven, healthy, wealthy, and I have many quality relationships.
But that wasn't always the case.
In 2000 I was just beginning to understand what I now live each and every day of my life.
In 1996 I was an absolute mess.
I was broke. I had no friends. My marriage was failing. My health was terrible. I didn't want to live yet I didn't want to die.


I was a prisoner of my mind. I was easily distracted, couldn't focus on anything nor anyone. I blamed my poor life on doctors and other people that I believed had power over me.


I avoided uncomfortable situations. I wasn't doing anything important. I did feel like my life had any meaning. I wasn't learning nor growing as a person. I had no goals.
Then after 4 years have letting Doctors FIX MY MIND, which didn't work because minds are not broken, I discovered the first of the six points of 6FEM.


Over the next several years I added subtracted refined updated modified what is now the current rendition of 6FEM.
For the last decade I have felt freedom, empowerment and have developed mastery of my mind and my human voyage. I have shared what I do with countless others. And now its available for you. You is you life and use it as a modality/mindstyle to teach to others as a Proactive Life Coach featuring 6FEM.
The life coaching industry is loaded with Responsive gurus teaching people how to deal with their mind.
Why not take your clients to the next level by coaching them on a proactive mindstyle so they can maximise their fullest potential?


So use it for yourself, to help others or both. 6FEM is freedom, empowerment, and mastery of your life.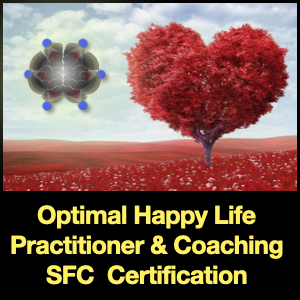 Works together well with the Optimal Happy Life Practitioner & Coaching Certification course.
check out the bundles for better pricing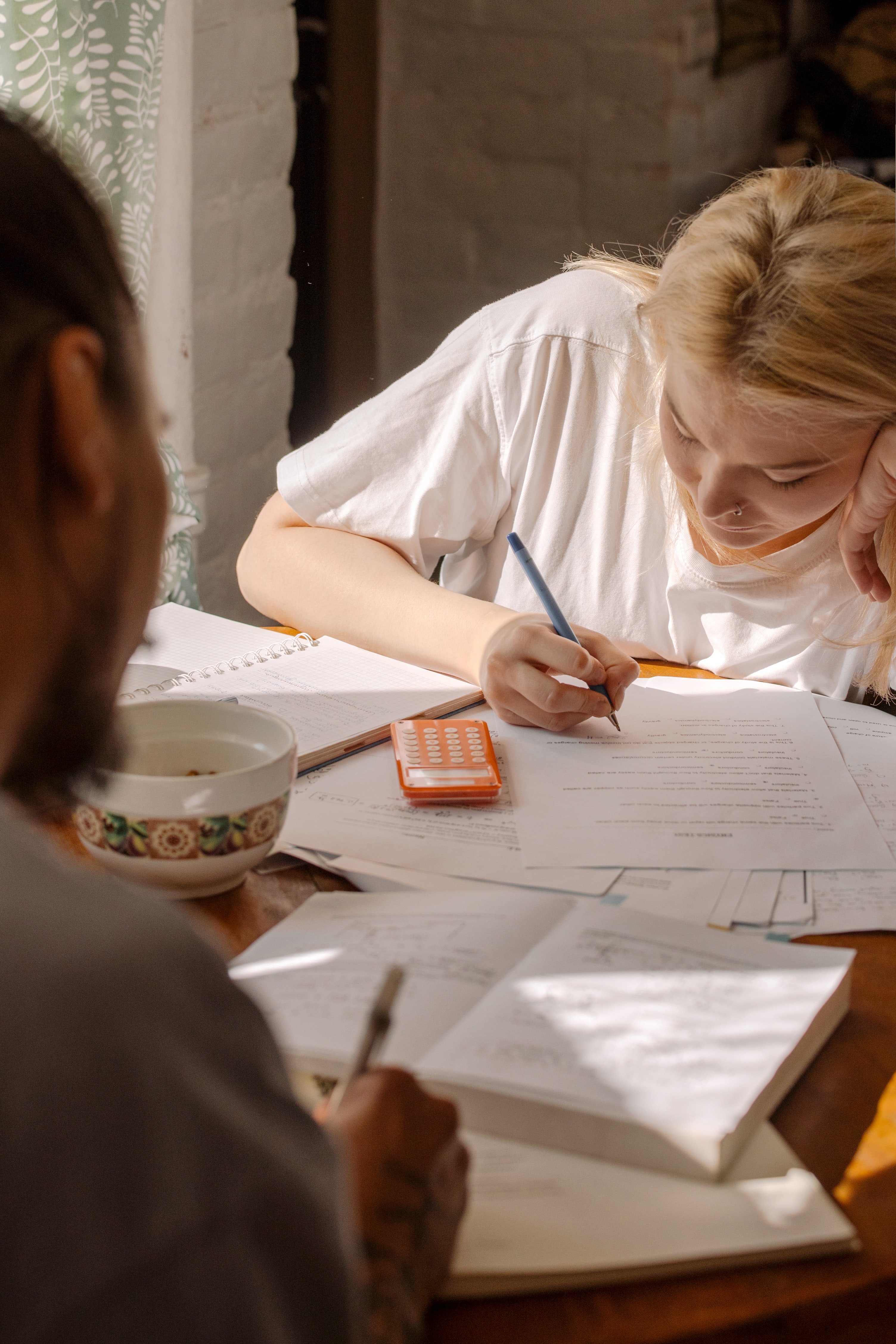 Workbooks Coursebook Notebook Assignments and more....
This is an interactive, see the change happen while taking this course, experience.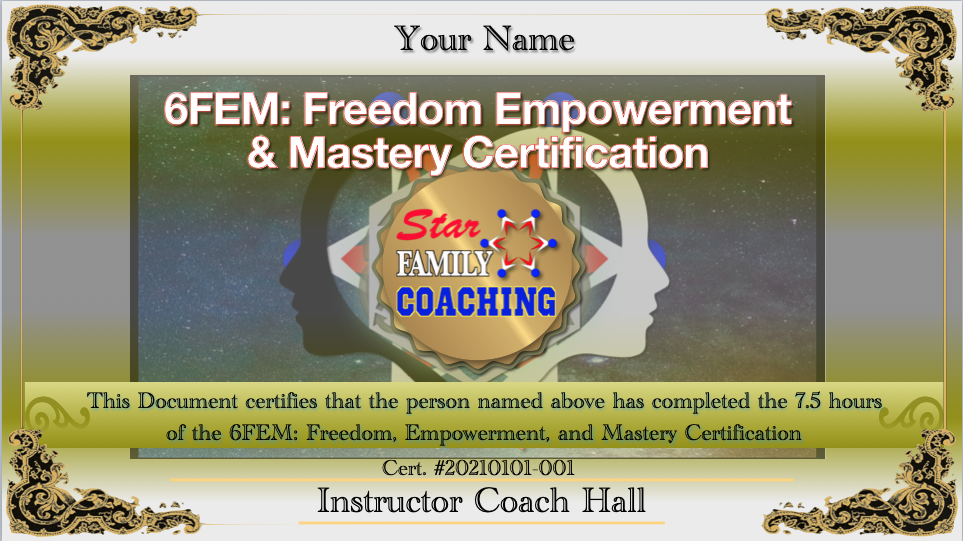 Get your certification upon Graduation and let us take you to the next level.
In our student support group we offer a learning to launching to earning approach to aid you in your effort to experience freedom empowerment and mastery of life.
Check your inbox to confirm your subscription