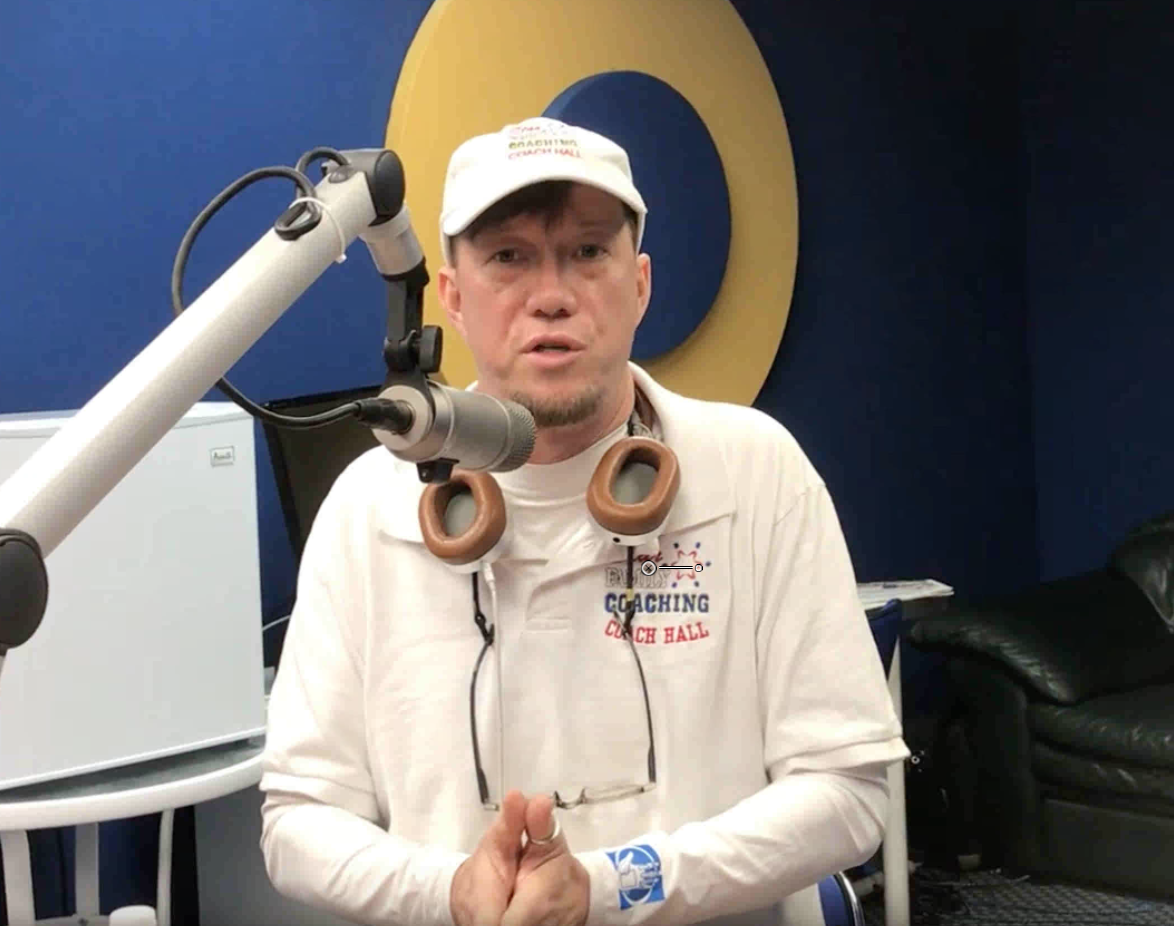 Welcome to MODEL Central!
In this course you'll learn about 30 of the best, most popular, most used, models to help you help anyone.
We are going to learn a little History but more importantly HOW to Use over a dozen Models in a Step by Step, what is the objective of each step, kind of way.
You'll learn the mechanics of Life Coaching Models. And How to Create either a modified version of an existing model and How to Build a Complete Custom Model that fits your approach and style of coaching.
You get a live session with me. And you get entry into my student support group where we can practice using these models for maximum understanding.
My Goal is to give you all the Models you'll ever need. Not just learning about them but practicing them so that you can be confident about their use when you apply them while Coaching others and/or using them for your own personal growth and/or goal achievement.

ATTENTION:
This is a LIVING Course. Meaning all of the models taught in this course are NOW available in the course book ( included in this course ). This course will be frequently updated: 7 of the 12+ video lectures supporting the course are available today. Each month additional models will be added until everything in the course book has been completed by its accompanying video lectures. 


Are you in search of the most innovative and impactful method of helping yourself and others?


Are you in search of a proven step by step process of helping yourself/others with a 40+ year track record?
Are you looking for simplicity?


Maybe Comprehensive is more what you want?


Then what you want is a SUCCESS process, a method…a MODEL. 
You want the BEST model. Truth is there are many Good Models.
The one you like the BEST is the one you want.
So why not learn about ALL of the BEST MODELS so you can pick one you want to use?


Come join me Coach Hall as I take you on a journey of learning that compares to no other. 
Learn about the most powerful and effective Life Coaching models known to the world.


Models that help people... 
Achieve better Personal Lives
Healthy and Fulfilling Relationships
Better Physical, Mental and Emotional Health 
Advancements in Education and Career
Wealth Growth
Empowerment
Problem and/or Conflict Resolution
Parenting
School College University Prep
Technical Training
Business Plans
Marketing Plans
Operational Plans
Sports Strategy and Tactics
Elderly Care
and so much more


Regardless of the topic, an ACTION PLAN is the Tried and True method to achieve improving or bettering any current situation. Improvement in any area of life is accomplished with a model to guide the way. Life Coaches use Models help their clients to achieve that desire.


From the time before the idea of a Life Coaching model was coined, there have been methods used, to succeed. A formula of "to do" steps is used to help people move from their current condition to the condition they desire. This process is a.k.a. the A2B journey. Or as known in the business world as a SUCCESS process.


Different kinds of companies used different SUCCESS processes. These were secrets to only those needing to know. BUT over time a couple of these SUCCESS processes became uniformed and simplified. Thus they became models. A model is used to scale up into a building or system an acts much like a map does for a traveller.  


The Course begins with the first models that sprung forth in the 1980's. GROW and SMART, crossed over from the business world into other areas, such as sports and personal development. Since then many more successful models have emerged. 


In this course you'll get a break down of the Steps of over a dozen of the most effective models used in the world. 


The list of Models both taught in this course and practiced in the LLE group include. 


SMART
GROW
ARROW
ACHIEVE
CIGAR
COACH (Hall)
COACH (Webb)
COACH (ATD)
CLEAR
OSCAR
OSKAR
STEPPA
TGROW
GROWTH
SMARTER
The LANE Model
The A2B Model


Everything you'll ever need to help yourself or someone else is covered in this course. 
Plus…


We will look at the origins and history of theses models and break down all of their components. 
We will compare them.
Look at the Pro's and the Con's of each model
We will Look at the Whole C2C relationship (Coach to Client)
When to bring in the model
When to bring in a Modality like ACT, CBT, NLP etc…


Plus…


We will find all the important elements required for the most effective Life Coaching Model and show you how to CONSTRUCT your OWN model. 


We will look at three distinct Life Coaching Approaches.
How each of these models fit with these approaches.
How they fit with various Modalities like ACT, CBT, NLP, etc…


Plus…


There are many BONUSES in the BONUS section of this MEGA course.
Including...
Ideas for keywords for constructing your now custom Model
39 templates to use with the Models broken down in this course.
14 more Models…once you have finished this course you'll have a great idea as to what the breakdown of these other models would entail. Extra models to play around with and to help you get additional ideas


My Goal is to create a ONE COURSE to fulfill all of your LIFE COACHING needs.


Your resources include:


FULL COLOR course book. PDF available
B/W Course Workbook. PDF ready and printer friendly
Course Notebook to save paper and to keep notes in an orderly way. 
Audio files to accompany each video lecture


Once completed well over 200 video lectures will be available to you forever.
Entry into LLE your student support and practice group to help you Launch what you are learning from this course. 


Get the most comprehensive Life Coaching Course available, join today! 


NOTE: As this is a LIVING course…it is being updated on a regular basis. You'll notice that 


Sections 11, 12, 13, 14, and 15 are under construction. These are various models, promised to complete the original 12+ offered. However, you have 7 models to begin and enough back end of the course to make this more than a complete Mega course. This notice will be updated as new models are uploaded into the course. It's Important to know that ALL of the MODELS promised are available in PDF course book, B/W workbook and notebook provided. I will send updates to my students as the remaining models become video lesson ready. Thank you!



Check your inbox to confirm your subscription