Parenting with EFT Tapping Practitioner Certification (ACCREDITED)
EFT is Emotional Freedom Techniques. A mindfulness activity used to quickly realign your energy system. It has been successfully used to help with physical & mental/emotional issues. Discover how to use EFT Tapping for Parenting and uncover the power of using EFT with both Children and their Parents
This Parenting with EFT course is a fully comprehensive guide on how to be a great parent and incorporate EFT Tapping into the parenting role. Whether you are a parent, and expectant parent, planning to be a parent or a Coach / Practitioner who wants to work with parents..... this is the course for you!
Let's be honest here for a second, parenting is one of the most joyful, exciting, loving and fulfilling things to do in the world today...... Parenting can also be one of the most stressful things to do in the world today, can't it! It really doesn't matter where you are on your parenting journey, or your clients are on their parenting journey, there will be some tough times ahead.
This Parenting with EFT course is designed to take you through every step of the parenting journey from expectant parent through to the empty nesting stage! What you'll discover is that EFT has a part to play at every single developmental stage throughout the parenting process. However, this isn't a course just about EFT....... the focus here is on parenting!
"Children are not a distraction from more important work. They are the most important work." - C.S. Lewis
This course will take you on a Parenting journey from before the child is born, including working on the parents relationships, through each developmental and psychological stage of the child's and parents life and into early adulthood. You will discover some of the key challenges that parents face with practical ways to overcome them, including the use of EFT Tapping. That's right we make sure to focus on both the child AND parent throughout the process!
Wherever you are on your parenting journey (even if it's as a parenting coach / practitioner), there's a reason you are looking for a parenting course. You might be looking for a practical guide to parenting, some problem solving strategies and techniques, a guide that you can refer back to at each stage of the Childs life or just something to set you on the right path of this journey. Whichever it is you have found the right course for you!
"The sign of great parenting is not the child's behaviour. The sign of truly great parenting is the parent's behaviour." - Andy Smithson
Let this course be your guide into the world of being a parent or into the world of being a Parenting Coach / Practitioner - or maybe even both. Of course, you also get the added bonus of having EFT included within the course and how to effectively use EFT along the journey.
If you want to be an effective parent or Parenting Coach / Practitioner then this course is designed exactly for you, and of you want a set of skills, knowledge, tools and strategies to help you along the way...... you've got it right here!
Does that sound like something you want? Yes! Fantastic let's jump right in and make the decision!
"It is in your moments of decision that your destiny is formed." - Tony Robbins
Ok, it's time to make that decision and hit the Buy Now or Enroll Now button and come and join us in the course, come and join us on the journey of a lifetime...... a parenting lifetime! Are you ready? Great, let's go!
We look forward to seeing you in the course.
Graham & Coach Hall - Your Parenting with EFT Instructor Team
Graham and Coach Hall have created this international best seller course for parents & their children. His expertise in EFT along with what I can teach you about your child make for a wonderful one two combination that will help you get through the stress of family life and flourish on your parenthood journey.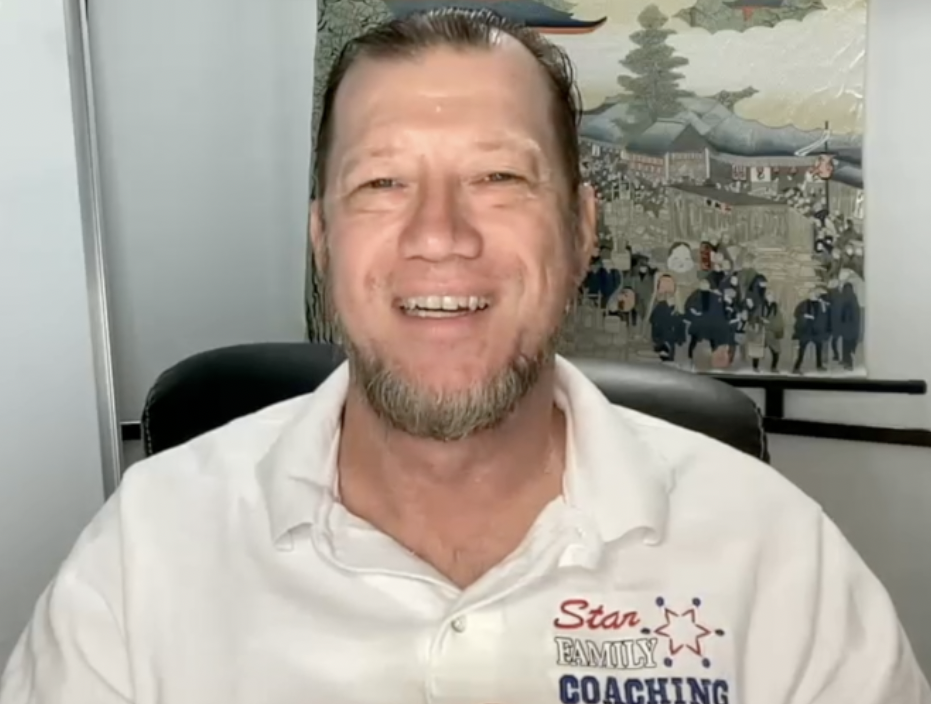 Hi, I'm Coach Hall founder of Star Family Coaching.
I'm on a mission to give children the kind of adult life start we all deserve. Imagine if every child was given mind mastery tools that Deepak Chopra & Tony Robbins teach. Self improvement & empowerment, relationship/communication mastery, leadership, organizational, goal setting and achievement, change and transition mastery, conflict resolution & critical thinking skills are all things that myself, these two and other's like them teach. Adulthood readiness with the ability to thrive, be kind and be successful are the things we teach parents. In 2016 I took this mission online and about a year later met Graham Nicholls. His Emotional Freedom Techniques (EFT) Courses are best sellers internationally. We teamed up to do a course to help parents and children.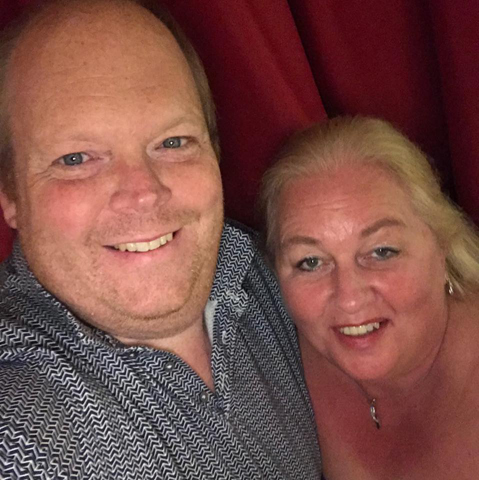 This is Graham Nicholls an internationally renowned instructor with over a dozen best sellers.

Graham is an International Best Selling Instructor with over 45000 students having enjoyed his courses to date. He is the creator of The Priority Academy, a place of learning and growth to help people move into and be successful within the Helping Industry.
Over the last 15+ years Graham has developed himself in to an expert in Human Emotional and Behavioural Psychotherapy while becoming a leader in the areas of Strategic Life Coaching, NLP, EFT/TFT, Mindfulness, CBT and Multi-Discipline Psychotherapy. Through his teaching, he helps people to fulfil their dreams of joining the incredible helping industry as Helping/Psychotherapy Practitioners while also assisting clients from around the world to achieve their life's goals, dreams and ambitions.
Bringing his own brand of Training and his innovative thoughts on Strategic Life Coaching, REBT (Rational Emotive Behaviour Therapy), NLP (Neuro Linguistic Programming), EFT (Emotional Freedom Techniques), Mindfulness, CBT, Psychotherapy and Leadership, he now teaches people how to "Live Life on Your Terms" through the medium of online video courses and Speaking engagements.