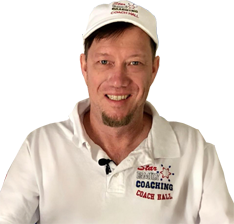 If you are serious about becoming the best version of you, the best parent possible, the best at anything you do and are looking for the best way to do it. This is it. The best deal we offer at the school is the subscription program. For $29 per month you have access to all the courses produced by Star Family Coaching. When you do the math that is less than $1.40 per month per course. Based upon our March 2020 inventory of 21 individual courses. Even better is that over time additional courses will be added which means the cost per course per month drops further.
As long as you pay your monthly membership fee you'll have access for the month you pay. You can start any one or all 21 courses to access the over 1,000 current videos & over 100 hours of video/audio content including dozens of workbooks and other resources. Think about it. For less than one dollar a day you can have access to this massive growing library to help you become Optimal in all areas of your life. Becoming a Shining Star in life and join our Star Family Coaching Team.
If you need more help and you have a helping heart check out our affiliate opportunity. Join our team! Get others to enroll or join and get paid! Your membership can be more than paid for it can help you become financially free as well while you help me achieve my 2030 goal of Helping 1,000,000 family become Optimal in Life.
GET ALL These Featured Courses