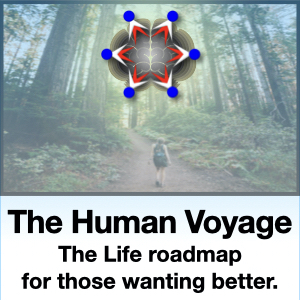 We all travel through life on our Human Voyage
Will you learn to Master your life?
Our parents guide us through childhood trusting that education systems are preparing us for our journey. Education systems prepare you for employment and they teach minimal some social skills. We need Better!


Parents do their part teaching us what they know about life. What they know came mostly from a time that no longer exist. Mostly we learn that we can talk to them about anything. While that's nice it isn't enough if you want better.


Some people that make this trek getting more out of life than most. Their life is better than average. Their life is better than most. They are happier. More successful. Better prepared. They appear to have LUCK on their side. Why is that?


Should we assume that some of us are lucky and some of us are never going to get better in life? Is it true that being happy isn't possible for just anyone? Do I need good genes or special entitlements to be successful? Can I Master Life?


Masters of Life, practice using the most important tool we all have, yet most haven't any understanding of what it is nor of its power. This tool, that is a part of our every moment existence, is learnable, practicable, and yours to be mastered!


Still understanding this tool is only part of mastering your life. Understanding the skills that everyone of us can develop knowing the areas of our life that we each participate while keeping all things in proper balance is what masters know.


This course teaches you what life masters know. You'll learn life is a voyage. You'll learn which life skills you'll need and how to develop those skills. You'll learn about the various compartments of your life and how to keep them in balance.


This is a what is it course and a how to do it course. You'll have assignments. You'll be tested. This course will get you started on your BETTER human Voyage with OUT OF THE GATE homework. This is a participation course as is life.

Student Support Group


Join our Student Support Group.
It's a private group of students from SFC and some personal invites of Coach Hall that are all there is to help and support each student. We help you learn, launch and earn.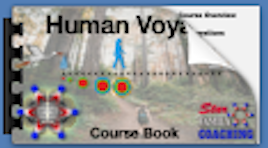 This course comes with a Course Book. A workbook. Mp3 Audio files. Loads of assignments. Final exam.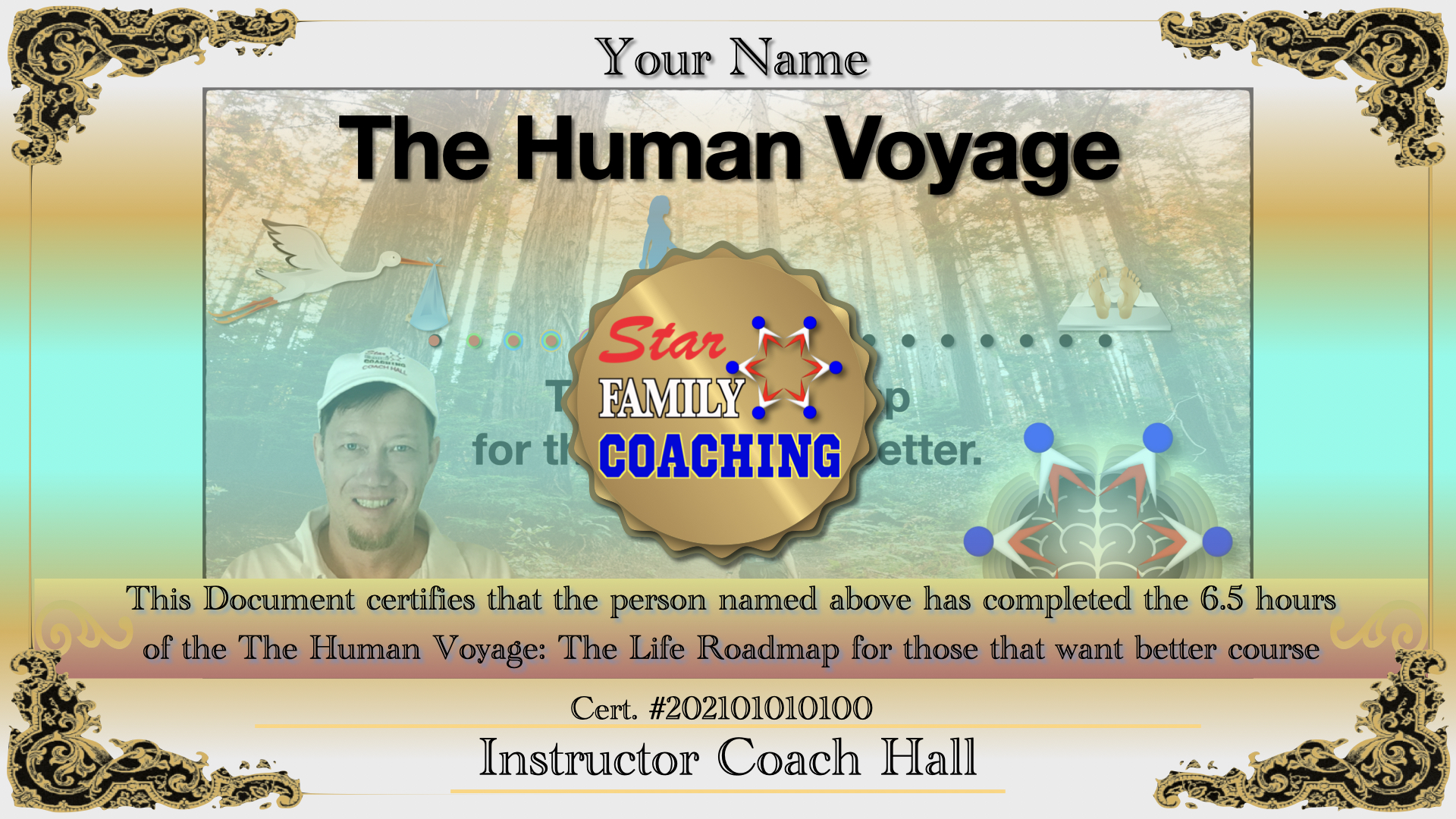 Upon Completion of all lecture and passing of the final exam to verify comprehension you will receive your Star Family Coaching Certification.
Stop taking pictures of life.
Become the picture.


I encourage you to go start your life journal, today! Make a Honest Assessment of the phases of your life and the areas of life balance. Begin plugging in the SFC suggestions for both Phases and Life Balance. Follow the Out the Gate lecture. Discover that in 30 days your life will feel better because you'll be better than before.
Stay in the LLE group and begin to experience the Launch of your BETTER Human Voyage. Share the experience and begin to see that you too can impact the lives of others. Create a culture of happiness that is contagious. Spread happiness to your family, friends, and your community.
Do this and in five years the pictures you'll take will be more than portraits of nice buildings. They will be filled with happy people.
My friend you now have the information. You have the power to convert it to knowledge, to apply it and gain lesson from the greatest of teachers experience. With that experience you will understand life, practice the optimal ways of life, and become a master of life. So put down the camera and jump into life.
A BETTER Human Voyage is just a choice away. What will you do?
Example Featured Products
Showcase other available courses and coaching products you're selling with the Featured Products block to provide alternatives to visitors who may not be interested in this specific course.
Check your inbox to confirm your subscription