Welcome to Star Family Coaching
Get all three for only $15
SAVE $44
Get All the New, Updated and Currently published Courses and Books
Video Courses and Books are great. However, there is a problem once something is published. The clock ticks towards the data becoming obsolete or dated. To stay current while having access to everything in the Star Family Coaching Library, the subscription plan is the way to go.
We have three options for you.
Pay a one time LIFETIME fee and never pay again for lifetime access to all the current and future books & courses Offered at SFCS.
Pay the annual fee to get a better monthly rate than the monthly fee.
Pay a small monthly fee each month which gives you the least risk. If you find value in what SFCS offers switch the either the annual or LIFETIME rate.




OR Pay for individual books and courses
OR take advantage of the bundles we have to offer to save money.
Star Family Coaching Subscription Program
Help Me I'm a Parent Courses
Personal & Self Development Courses
LTAD & SDS Youth Sports Coaching Certification
Stop Alzheimer's, Depression & Dementia in their Tracks
Fundamentals of Financial & Investing Literacy
Star Family Coaching Life Mastery Certification
Why is it that the world has guys like Tony Robbins, Deepak Chopra and Eckhart Tolle? Why was there a fella by the name of Sigmund Freud? Carl Rogers? Thomas Gordon? Jean Piaget? Erik Erikson? And so many others interested in the study of human behavior? Why do we have certain behaviors labeled? And what causes these behaviors? And who is to blame?
The simple answer is that we are less than perfect humans. The most popular topic of discussion that most helpers want to dig into is the relationship you had with your parents when you were a child. This is the Classic Freud method. The roots of guided help as we know it began. Over the past 100 years there have been great strides towards understanding behavior and the mind.
It was about 100 years ago a fellow by the name of James Allen began writing about the mind. Moving guided help into self help. About a decade or two later Dale Carnegie and Napoleon Hill published best selling self help books. "How to win friend and influence people" and "Think and Grow Rich" were released in 1936 and 1937. In the 1950's Earl Nightingale took to the airwaves as a radio personality speaking often about self help expanding the reach of the self help industry. In 1975 John Grinder and Richard Bandler moved the narrative of self help into a framework called NLP Nero Linguistic Programing. During the 70's Jim Rhone became one of the most popular self improvement speakers and conductor of seminars in America. He mentored one of the most famous self help guru's Tony Robbins who also applies NLP principles with his methods. Meanwhile Deepak Chopra brought eastern world self help disciplines of meditation and mindfulness techniques to the rest of us. Options branched out as other disciplines evolved over the last few decades. RBT Rational Behavioral Therapy that evolved into Cognitive Behavioral Therapy CBT are highly effective methods and are at the core of Eckhart Tolle's teachings. EFT, ACT, Life Coaching have all sprung from the origins of wanting to understand the mind that predate the famous Greek philosophers like Socrates, Aristotle and Plato.
As a life mastery coach I stand upon the shoulders of these great teachers as an active student, practitioner and master. I have witnessed massive positive change from many people in very short order. I come from a family of helpers. My background in coaching comes from the world of sports. Learning principles from John Wooden and Forrest C. Allen and many others that I personally played for and worked with as an assistant. My passion for Coaching kids that want to play a sport well when they know nothing or little with few to zero skills or helping them modify and improve their skills or converting poor skills into proper skills or changing bad habits into excellent ones, is something in my blood. My primary sport is basketball but I've coached nearly every sport in a way because I have a "create the athlete first" mindset. I have learned over the years of coaching over a thousand kids and raising four of my own that there isn't a one size fits all method of effective coaching. What I learned from great coaches and mastering NLP CBT Life Coaching and other mindfulness techniques is that I could put together a package of disciplines in such a way the vast majority of children would easily grasp while creating an environment that keeps them wanting more. When I created the Star Developmental System for coaching youth sports, I hadn't considered that what I was doing in sports could easily convert to family life, nor did I imagine it could work for everyone, young to old. So after being repeatedly asked to help beyond sports I accepted the challenge. I further expanded and dug deeper into the framework I had created to cover all of life. I developed the Cognition Tower and M.E. Elevator. I began teaching this simple to understand principle to parents. The feedback over the last few years has been all positive. I have gathered over hundred personally written testimonials and since February of 2018 when I launched my first international course over 10,000+ enrollments have been achieved. OK so what? This is just what has happened. But this isn't my mission. My mission is to help children grow up knowing and better understanding the mind. I've seen thousands and thousands of people speak to the power of understanding the mind and by becoming a master of their mind they became a master of their life. My mission is to have children launch into adulthood with mind mastery. Imagine a world of humans that are NOT in need of therapy. Imagine being raised by parents that could teach NLP CBT Life Coaching, Mindfulness and other self and relationship mastery to their children. The negative trends we see to today would reverse course. Depression and stress would cease. Health would improve across the board. Communication and cooperation would be optimal. This would help us all reach our fullest potential. Help me make the world a better place become a member of the Star Family, today!
"Fantastic information and thoroughly engaging instructor who teaches in an easy to understand and thoughtful way. The workbook that comes with the course is incredibly useful to follow along with. Highly recommended."
- Graham Nicholls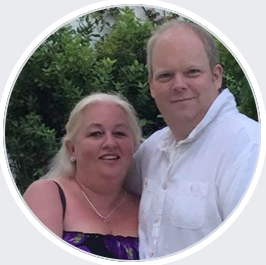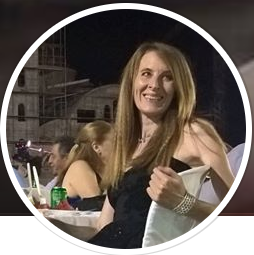 "Donnie is a knowledgeable and passionate Coach and in this fantastic course, rather than offering quick fix answers, he helps teach parents how to build better relationships with their children. It is a valuable resource, not only for parents but for anyone wanting to better understand how children's minds develop , and how we as adults can best communicate and interact with them. We owe it to our children to be the best possible parents that we can be. With the help of this course I have been able to better manage many of the difficulties and stresses of being a parent so that I can focus my time and energy on enjoying being a parent and make the very most of the precious time I have with my children. Thank you, Coach Hall!
-Melanie Holmes
Check out our Star Family Members
These are Trusted Partners & Affiliates offering Life Mastery Skills
Adita lang & Janis Saffell of Two Fit Pros
Diet & Exercise are the cornerstone of the first phase of our Human Voyage. Both Adita & Janis have decades of experience and are truly masters of Nutrition and Fitness. Together they have a massive library of courses to choose from so you can target you and your families needs. Click the link below to check out their amazing assortment of courses and start getting fit today.
Karen Armstrong of Karen Armstrong Coaching
Consciousness Educator, Life Coach, Certified Hypnotist, NLP Practitioner, CBT Practitioner & Access Bars Practitioner
Karen is a highly skilled Life Coach that I (Coach Hall) personally recommend her services to help you root out the underlying causes to what is holding you back in life. I have personally benefited from her brilliance after a session with her. She is the "real deal". I completely trust her abilities as a life coach. She's even made it easy for you to see for yourself what she can do for you. She is offering a FREE introductory mini-session Call. So you have nothing to lose and only better management of your mind to gain. Take advantage of her risk free offer. Click the link below to get additional information on how to speak to Karen for FREE.
One more thing before you go!
Check your inbox to confirm your subscription