LTAD, & SDS Youth Coach Certification
Be the "SPECIAL" Coach that keeps kids playing with the LTAD & SDS, the best youth sports models in the world!
Being a youth sports coach is one of the most rewarding and challenging pursuits we can have in life. We want to help children enjoy and learn in an organized fashion. Watching them smile, move and execute what we teach gratifying and honorable. Often time parents will praise us for a job well done. But, while this does happen unfortunately far too often parents criticize either to our faces (rarely) or to others (often). We see the joy everyone has when our team wins. So we will try our best to make everyone happy with our efforts. Winning is the mark of a Coach that everyone wants to play for, right?
The truth is whether you are a Parent or a Sports coach we all have great intentions. We want the best for the children, and we put our best effort in what we do. While very few youth sports coaches get paid, primarily those "Specialization Pros" who may make a living off coaching kids, the vast majority volunteer their time. Most in fact 85% are parents of a child on the team. Many see these people as, "Angels of service". And of course the toughest most unappreciated job on the planet is that of a parent. No pay and lots of pain, but there are bless moments too. In fact all these adults will have blessed moments and will have touched the heart and minds of many they teach. But while we are trying to do our best, the effort alone doesn't assure that the best is what is being given to the children.
According a number of long term credible research studies (they will be featured in this course) well over 30% of children will not play the same sport again. About 70% will quit playing all organized sports after a few seasons which typically happens between age 11 & 13. The reason why they quit have everything to do in the way we run youth sports and they way we coach kids. Bottom line is that most kids don't what to play for the coach they had and after they have experienced a few misguided coaches they assume all coaches (which is mostly true) will coach in the same way, so they quit. 
From the child's perspective than parents and coaches have removed the reason they wanted to play sports to begin with which is that we have destroyed FUN. We have destroyed FAIRNESS! We have Destroyed FUNDAMENTALS! All these things are what kids want from coaches and we have collectively failed to provided to them what will keep them wanting to play. I highlighted from the child's perspective for a reason. Because it is here that research tells us we are failing children.
Sports Coaching has to change! Most kids don't want to play for the coaches they have, they are not the coach that everyone wants to play for! The current and accepted methods of coaching are destroying the foundation for future generations. Numbers don't lie. Sports Participation is trending down. For those that quit life becomes more difficult on average compared to those that continue. 98% of kids that drop out of high school don't play organized sports as teenagers. 95% of executives in fortune 500 companies played organized sports after puberty. Teens that continue to play, do better in school, do better in careers, do better in relationships, are healthier and happier. Yet, we are coaching in a way that is causing children to leave sports, creating a drop out environment rather that a success environment.  
LTAD & SDS Youth Coaching be the best coach possible! course is designed to help coaches keep kids in the game. Become a real winning coach, The Coach that Wins at the game of life. The Coach that everyone remembers, loves and wants to play for again and again. 
When you finish this course you will have research data to support the change in coaching that currently is being recognized by Canada, Australia and in the USA is slowly beginning to sweep the nation. The methods taught her are already endorsed by USA basketball the institution that comprises the biggest organizations in the world of US basketball including The NBA, WNBA, NCAA and FIBA and many other smaller leagues. However this coaching mindset and these methods have been used in effectively every sport in Canada, Australia and several European countries too. SO whether you are coaching baseball, football, lacrosse, field hockey, basketball, rugby, ice hockey any team sports or individual sport. This course will help you Become the coach that everyone wants to play for. 
This value-packed coaching course contains data from the Youth Sports Institute Michigan State University, George Washington University, The Aspen Institute several Studies from many Colleges and Universities from the US and Canada and research conducted by Star Family Coaching, you'll receive…
The 10 elements of Youth Sports
The history of youth sports so you'll know how we got into the mess we are in
The First Youth Sports Model (the model that got lost with time and greed)
Specialization
Diversification
LTAD (Long Term Athlete Development) model-overview and UNPACKED
SDS (Stars Developmental System) model-overview and UNPACKED
Developmental Age of children
Cognition Tower 
What children experience and what they need 
The ways to keep them wanting to play
workbooks, videos, audios and more!
Let's change the culture of sports together. With the LTAD and SDS this winning combination can redefine winning in a way that will keep our children playing and learning the valuable lessons that sports offers about facing and overcoming challenges in life. Learning the SDS and the LTAD will help you become the coach that everyone wants to play for! 
Come join me Coach Hall, the founder of the SDS and practitioner of the LTAD since 2013, as he guides you through this new approach to coaching.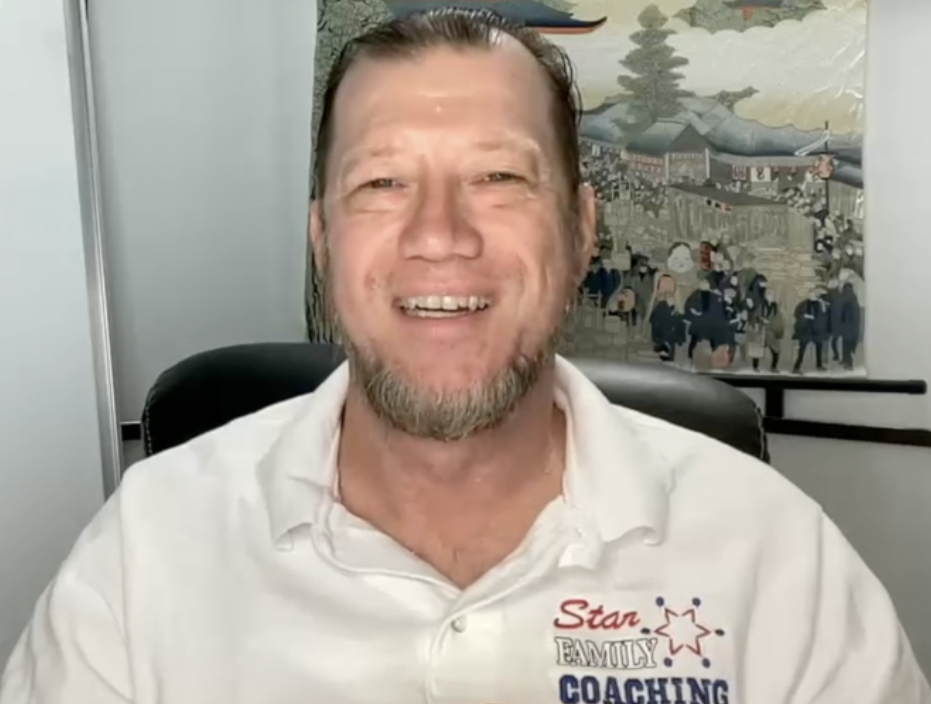 Hi, I'm Coach Hall your Instructor and creator of the SDS
The HALL of FAME! They have them for Rock n Roll and for Major Professional & Collegiate Sports. In the world of sports when someone gets inducted its customary for the inductee to make a speech. At some point in every speech the inductee speaks about those that influenced them and had the greatest impact in their journey. Often mentioned are Professional & College Coaches. In every speech I've heard they pay tribute to their first coach, "THE COACH" that gave them the proper start. Most start with youth sports and also true is that most playing youth sports will never achieve such success yet the impact is no less powerful for those that end up sitting in the stadium chairs cheering on the College and Professional stars.
Youth Sports coaches shape the lives of millions of kids each year. When coaches do things right they will know it, perhaps not during their losing season but later when a man approaches and says, "Hey coach remember me. You coached me about 15 years ago and you inspired me to keep playing sports. And thank God I kept playing because my family life was terrible with my parents fighting and finally divorcing. I kept thinking about what you taught me and I stuck to playing. It honestly got me through those tough times."
That actually happened to me. A former player of mine ran over from across a field dressed for work while I was working with some kids shooting a basketball. He picked up a loose ball and spoke up. I was touched. We spoke about our time together he went on to play high school basketball. He went on to college received a degree and was engaged to be married. He told me when his children were old enough to play he would search for me to coach them. Ok so Jose didn't go on to the Hall of Fame of any sports but his life was going well because he got something from sports that was missing from his home life. I was "that" coach for him. Jose represents the 99% of kids that will not ever play professional sports. He and other like him will experience sports as a microcosm of life. Sports teach so many crucial life lessons and it shapes the self esteems of millions of kids every year. Unfortunately the systems we most often run in youth sports are terrible for kids and this truth is reflected in the very high dropout and burnout rates.
As a Coach of youth sports I've been exposed to it all. For nearly 50 years I've been a part of youth-sports. I've played, spectated, coached and parented players. I've trained coaches and ran programs and developed one that keeps kids in the game. I've become "that" coach with the SDS and the LTAD. Join me in this course and get certified in SDS and I'll show you how to use the LTAD and the SDS to become the coach that everyone wants to play for.