Help Me I'm a parent! : Method Change, Peaceful Management: How to measure progress & increase your chances at succeeding in any personal development, parenting or family issues.
Change is an ever occurring process. Many times we resist it. We want things to stay the same. Especially when all is well. Health going well, Love life going well, Career going well, Children behaving NO CHANGE PLEASE! If that were only possible!?!
The reality is that things do not stay the same, things are always changing. This is true with personal development, parenting, relationships and everything in life. Granted change happens at different rates, some so slow barely detectable yet things change. In the world of personal development, parenting & relationship development coming to grips with change and managing the change aka change management can be daunting. Reason is, that so much of the change is beyond our control. Yet we do have control over some of the change and we certainly have control of how we respond to change and how we manage change.
Another truth is that time and change are related. We see change based upon time and we measure change by time and vise versa. The time element can create issues for us. If change doesn't happen in the time we believe it should we can get frustrated and quit doing our part to direct change to our liking. In parenting this happens all the time. We may try a new way of addressing our children and if they don't respond as the "book" says then "our child" must be the "exception to rule". So we quit. It didn't work. Why? Because we often see change as two steps, Old way and New way. But in truth there are six main steps connected by bridges with each step having a cycle of steps. There are changes within ourselves and with our children that will operate at different rates. So when we see Old way expecting new way to happen along with our expectations of when the new way should replace old way, we can feel as if change isn't happening. However, if we understand the method of change and its framework we could actually recognize change happening and where we are during the process of change. This gives us a measure of where we are on the journey of change. This shows us the progression of change. And that we are making an impact even when it appears ( especially in the beginning ) we are not. The recognition of our control of change gives us the confidence and will power to continue on the journey of directed change.
Help Me I'm a parent! : Method Change, Peaceful Management is designed to show you change, what it looks like, how the process is broken down so that you can see where you are in the process of change, so you wont quit, so you'll achieve the change you are looking for, sooner rather than later or never.
I'm Coach Hall your instructor for Help Me I'm a parent! : Method Change, Peaceful Management. I've personally gone on this journey of change many, many times, In fact I'm changing all the time and since I know this cycle I don't ever quit and I feel great about change. I love it. But I'm not unique in fact there are scientific studies that prove this works and explain the process of change. I will share that information with you as well as what I learned. I have used this understanding to help others understand the process of change. I've done it in my former career as an Advertising executive and I've done it in teaching basketball and in my current career as a life coach. I'll help figure out how long your change will take and better show you how you can figure out how long it will take.
In just over two hour you'll have all the answers you'll need to understand the method change process so you can plug it into parenting, family dynamics, career, love life, health, finances, etc… in other words this framework applies to anything and everything where change occurs. Begin now to feel better about change. Become more confident, more certain, more comfortable about the change that you can manage in your journey in personal development, parenting & relationships and every area of your life.
Welcome and enjoy the course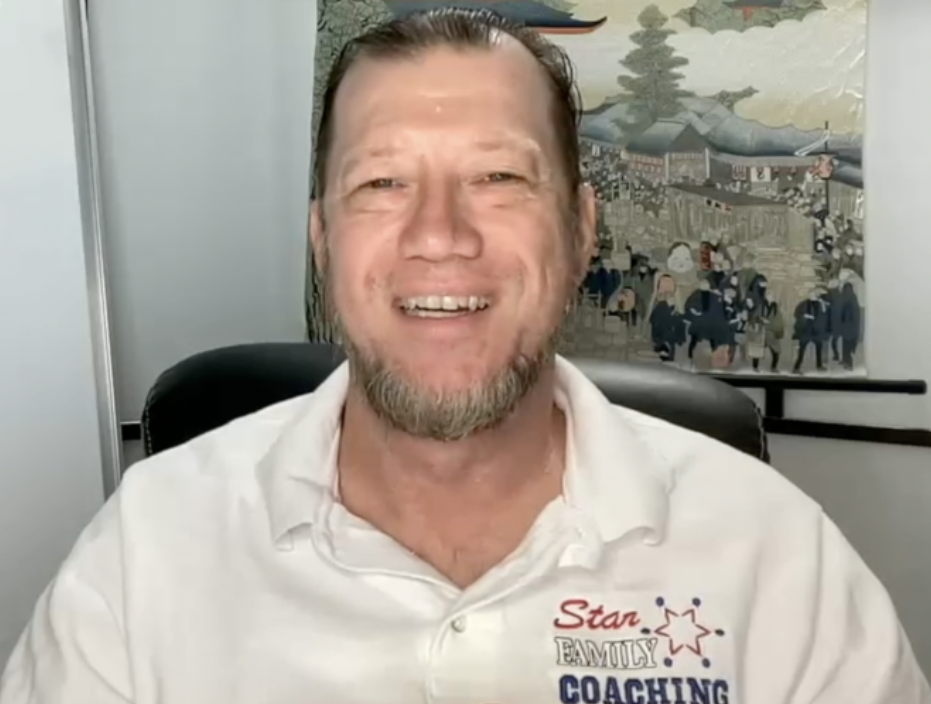 Have you ever been disappointed? Disappointed in yourself or in others? As a young man with an entrepreneurial spirit I took a gamble and rather than going directly to college I took a year off after high school to work and save money. During that year remarkable things happened to me. I discovered a talent I had would help me get promoted quickly. So I earned much more than I thought I would during that year. While I was getting noticed working for a food service company I also cut my neighbors yards and Dj'ed for additional cash. During an evening of Djing a Couple the age of my parents approached me. They were impressed at my maturity and after a few get togethers offered me a job. In order to work for them I had to streamline my other job. Which I did freeing up time to work in advertising. Then as a new school year approached I was faced with a decision. Stop doing this new job, which I loved, and go to school or convince my bosses that I could work part time and go to school. Except something else happened. The company had cash flow problems and was in need of funds. Before I new it my college money bought me 25% ownership into Creative Advertising. My expectations were high. And at first we did really well but honestly I had no clue why we did well or much about what I was doing. Then a recession hit and seasoned skills were needed. Something I did not have. The result was we slowly shut down the business.
This life lesson had me going back to this talent I had that I mentioned earlier. You see, I am a very good objective viewer and problem solver.
So why couldn't I solve the problem we had with Creative Advertising? After more life experience and returning to school to learn a few important formulas I figured it out. The reason I could solve some problems and not others had to do with becoming aware of my competency. From there I developed what I call the Method change cycle.
A means to determine your awareness of your competency level and the steps and processes to move from being incompetent to a mastery of any skill. This 30 step by step process will help measure your progress and tame your expectations so you don't feel disappointed.
Join me in this course and learn this magical cycle and use this tool to achieve any dream you may have.