Help Me I'm a Parent: Communication Mastery Beginner/Advance:How to communicate so your child understands you & you understand them at an optimal level. Get TWO powerful tools now
The Human Voyage begins with Two great elements. Number one is Our SELF. Number two is everything and everyone else. We experience the world from the inside out yet from outside in we need the experience or Relationships to help us on our Human Voyage. Along this path some of us will begin a journey within this voyage called Parenthood Journey. Throughout our lives we will have our SELF experience. We will connect via Relationships to help us learn the ropes of life. This connection comes primarily in the form of Communication. We will each have an inner dialog and several with those that make up our outside world. What we say to ourselves on the inside will have a great impact on how we experience life. What we communicate with others can forge the thoughts we have on the inside.
This course is about looking at Communication from history to your real world today. We will explore it in a refreshing and enriching way. We will look at how our ability to communicate changes and expands throughout childhood and into adulthood. You'll learn why it is that parents have far more difficulty communicating with their child than they imagine. Even parent's that believe their children understand them will learn how much is not being comprehended. We will look at four different and evolving communication capability stages of childhood as they develop into adulthood. We will look at common miscommunication and poor communication that is happening everyday. We will look at how miscommunication impacts behavior.
When you are finished with this course you will know how the mind works regarding communication. We will look at various communication models that once explained you'll suddenly recognize in your current relationships. You'll know how to communicate better than you've ever been able to in your entire life. You'll have two new tools to help you better communicate and two new methods of communication that once plugged into your daily life will save you time and energy. Once you've adopted these methods and use these tools the stress of parenting will greatly decrease perhaps even disappear. You'll perhaps for the first time really understand your child, your parental partner, your friends and anybody else you communicate with regularly, what they are trying to convey to you. And you will be better understood as well.
Help Me I'm a Parent: Communication Mastery Beginner/Advance Is a course that will help communicate better than ever. In a few short hours you'll have a couple of tools that you'll know how to use. And with some practice with these tools and with two new ways of communicating all of your relationships will feel better including the one your have with your child. In just a few hours you will have an understanding of the following:
Brief history of communication from the birth of man to modern times.
Simple formulas explaining what happens in our minds when we communicate.
Miscommunication & poor communication than can be altered into optimal communication
Beginner to Advanced communication techniques
How communication impacts behavior
How communication impacts Young children, School Age kids and teenagers
How to form comprehendible messages using "at a Glance" tools to maximize communication efforts.
You'll receive charts and graphs to serve as aids to help you determine how to structure your communication for given and receiving information from children of all ages and even adults.
You'll go through the process and learn of the power of setting goals, following through and looking at what you've done
And we will add to our previous courses by updating your parenting agreement and parenthood MAP
Coach Hall, is a Life Mastery Practitioner Specializing in the Parenthood Journey. He has been helping all types of families since 1977. He is an international "Best Selling" instructor with thousands of students from over 120 countries around the world. He has achieved certification in a variety of mind mastery disciplines and has been a mentor and coach to hundreds.
Help Me I'm a Parent: Communication Mastery Beginner/Advance is a value-packed course that contains many of the same elements of a true workshop environment. You'll be asked to fully participate to help you build confidence with understanding. Enroll today, so you can become an Optimal Parent!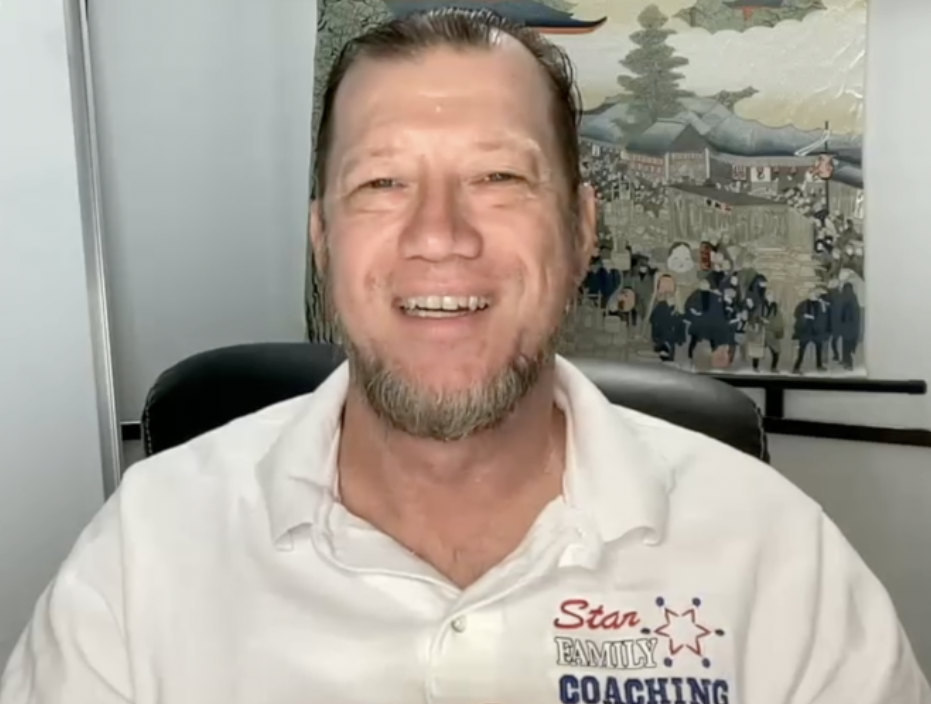 Hi I'm Coach Hall your instructor
I'm on a mission to give all the children of the world the skills to have an optimal life. Personal, relationship, leadership, management, growth, and resolution skills that are not taught in schools nor by parents. Schools prepare for employment and parents… well none of us went to parenting university nor did parents attended "how to master your mind and convey that information to children in a way they will retain it" courses. In other words parents have not been trained to raise a child to be sustainably inter-independent with the ability to thrive in life. I want to change this. By giving parents these life altering tools and skills we collectively can raise a new generation of children ready to reach their true potential. 
My role in this course is to teach and facilitate both from personal experience and from experts in the field of childhood development, over-all human development and parenting. This is a beginning to advanced level course about communication presented in a way that will differ from your standard college level communications class.
To aid in your study there is a downloadable workbook and MP3 audios. Become an Optimal Parent & Enjoy the course!