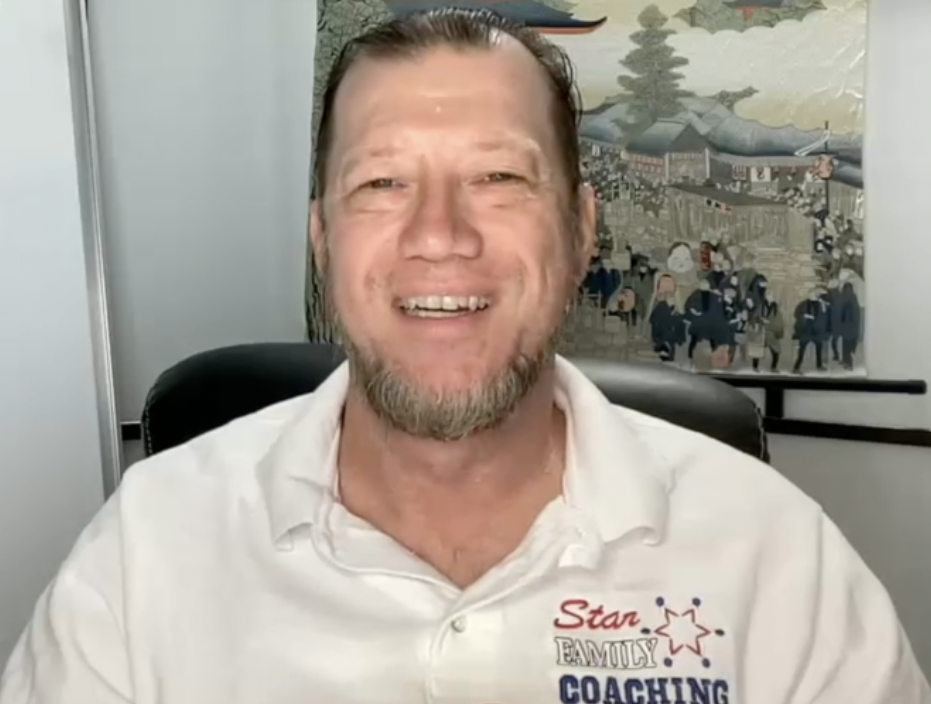 It's my honor and privilege to be your instructor for this MEGA ALL IN ONE course. This is the complete "Help me I'm a Parent" series consolidated for ease of use for the entire parenthood journey.
I'm both a Parenting Coach and a Parent of Four children. I wish this program was around when I became a father in 1992.
There wasn't and still isn't a Parenting University to attend. Yet, I wanted to be the best parent possible.
I read everything. Studied, I went to immersive two week programs. Others that last months, back and forth journalling and correspondence. I've sat with child psychologist and therapist. I followed their advice. My bookshelf is filled with most popular authors of parenting ever published. I tried this and that. But I made mistake after mistake. Not only was I trying to raise my children, I was coaching kids in Sports ages 4 to 15.
Being exposed to so many children alerted me to the vast differences in kids at different levels of development. Some of my 8 year olds operated like 12 years olds and vise versa. I was determined to learn all I could about Childhood Development so I could be a more effective coach and father.
Over the last 30 years I have created a number of highly effective systems that WORK. I created the "Help me I'm A parent" courses that quickly filled to 1,000+ enrollments. Now I have decided to put all of it in ONE mega course. Buy this one program and you will have everything for an Optimal Parenthood Journey forever.
Join me and the thousands that are becoming Optimal Parents.

Optimal Parenting is the complete
"Help me I'm a Parent"
series but better.


What is the "Help me I'm a parent" series?
The "Help me I'm a Parent" courses are designed to help parents with children of all ages and phases of development. If you are just starting a family, you're nearly empty nesters, or somewhere between this course can help you become Optimal Parents.
What is an Optimal Parent?
An Optimal Parent uses all available resources to create a family environment that produces the best in adulthood preparation while best dealing with all the changes that occur in childhood from birth until adulthood.
An Optimal Parent becomes masterful in all areas of parenting required for you and your family to thrive in life.
Sounds Daunting! Maybe even impossible!
Yet it is doable!


Thousands of Parents have become Optimal Parents.
Yes, it is challenging. In fact Parenting might be the most difficult and challenging job a human being will ever do.
Parenting is natural and unnatural.
If you can create a baby, a natural process, you are technically a parent. Yes, anybody could be a parent. Even if you are sterile, you could adopt a child and be their parent.
It is natural that as a Parent you'll get many things right. It is also natural that you'll get many things wrong.
It is natural for a parent to scared, unsure, worried, confused, and lost raising children. It is natural for parents to want to be successful at parenting. In other words it is natural for parents to want to be Optimal Parents.
However, being an Optimal parent is not as natural. Yes, you can love your child like no other person but that doesn't mean you'll imprint behaviors that will help them to become sustainably successful, healthy, happy, and thriving humans.


Sustainable success requires understanding what works and being able to repeat that process and make adaptations as needed during the growth and change progression. This isn't innate. In fact. it can feel very unnatural, at first.
Successful people have an objective based yet highly empathetic system, a mindset, a means of measuring progress with goals pointing you in the right direction supported by values.
This is true for Optimal Parents and their successful families.
So in a nutshell what is this process?
Learning, Launching, and Earning
Imagine you wanted to become a Doctor. You would have to go to University and then go through and internship to practice being a doctor. This process is Learning, Launching and Earning. You study the academics, the Learning. You put those ideas, concepts and theories into a form of practice a.k.a. Launching. The experience gained from launching and practicing becomes understanding. A kind of knowing that is earned from your efforts. a.k.a. Earning.
Learning, Launching, and Earning works in all professions. And it works in parenting, too.
Welcome to Optimal Parenting
The Help me I'm a parent series is 10 courses that begin with WHY parents look for a parenting course?
Remember being a parent is natural and this gives moms and dads the false impression that natural equates to innately understood.
As a parenting coach and a youth sports coach I've only had parents coming to me when they have exhausted most if not all other ideas to help them deal with their child. In other words, Once things become urgent and they have no answers that when they look for help. Often parents feel terrible, guilty, and even shameful about asking for help because of this "Parenting is natural" belief.
With this understanding of Parents I began my Help me I'm a Parent series with "Urgent I need Help Now"

In that course I help parents with 9 of the most common Behavior issues. Including not listening, to fighting with siblings, to struggling in school and even bullying and more.
Truth is these quick fixes are available everywhere. So I make them available not because I believe in these fixes as permanent fixes. Because they are, in fact, temporary fixes.
So why give temporary fixes to problem that need permanent solutions?
Because to become an Optimal Parent requires time to study, time to practice and time to earn the understanding required to achieve this level of parenting.
So Quick Solutions, yet temporary ones, give parent TIME to take the courses, join our support group for practice and get the experience to put into place the permanent solutions.
Parenting Reality
Parents are conditioned to not think about parenting in a proactive and preparative manner. It's more, "here's a few tips" and then shoot from the hip. This leads to many errors and lots of stress from everyone in the family.
The series begins with Urgent issues temporarily resolved to give parents additional time for the other 9 courses.


Next we start with a Checklist of things parents need to become Optimal Parents. In this way if you don't care for my style of coaching then you to get what you need elsewhere to become Optimal Parents.


We then move into the Mindset ABC's of parenting.


After, we move into assessments. This establishing what you know, what style of parenting you've been exposed to, personality styles, over a dozen other highly important self and co-parenting evaluations to help determine a baseline starting point for your Parenthood journey.


Next, we look at expectations. How long it will take for you, your parenting partner and your child/ren to change? How to measure than change?


Then, we dig deep into Parenting to MAP out your Parenthood Journey.


From here we look at cracking the code of behavior. Why do our children behave as they do and what can we do to create and environment that leads to optimal behavior?


Then, we have two course on Communication. Finally, we look at family dynamics, policies, rules, discipline, consequences, etc...
What are your Options for becoming an Optimal Parent?
Some parents might look at these options, feel the need for somethings and not others, so these courses are available individually.
This all in one course is more for the proactive parent that may be dealing with family issues but doesn't feel the urgency of needing a quick fix.
This Mega Course removes the repetition that comes from the start and wrap up sections of each of the ten separate courses.
It also eliminates the "Urgent I need help now" portion.
However, if you are enrolling in this course and need help NOW, Simply contact me and with your enrollment into Optimal Parenting I'll happily send you a coupon for free entry into the URGENT I need Help Now course.


This more condensed course saves you time. In fact the entire series adds up to over 42.5 hours of video course time. While Optimal Parenting gives you everything you need in 30 hours.
If you spend 5 hours each weekend you can finish in 6 weeks.


You will have one central place where everything in those ten courses are efficiently wrapped into one.
BUY ONE and you're DONE!
This becomes your child/parent Manual for the entirety of your Parenthood Journey.
Plus you'll have lifetime support to practice communication techniques and to work through and share parenting strategies with other Optimal Parents.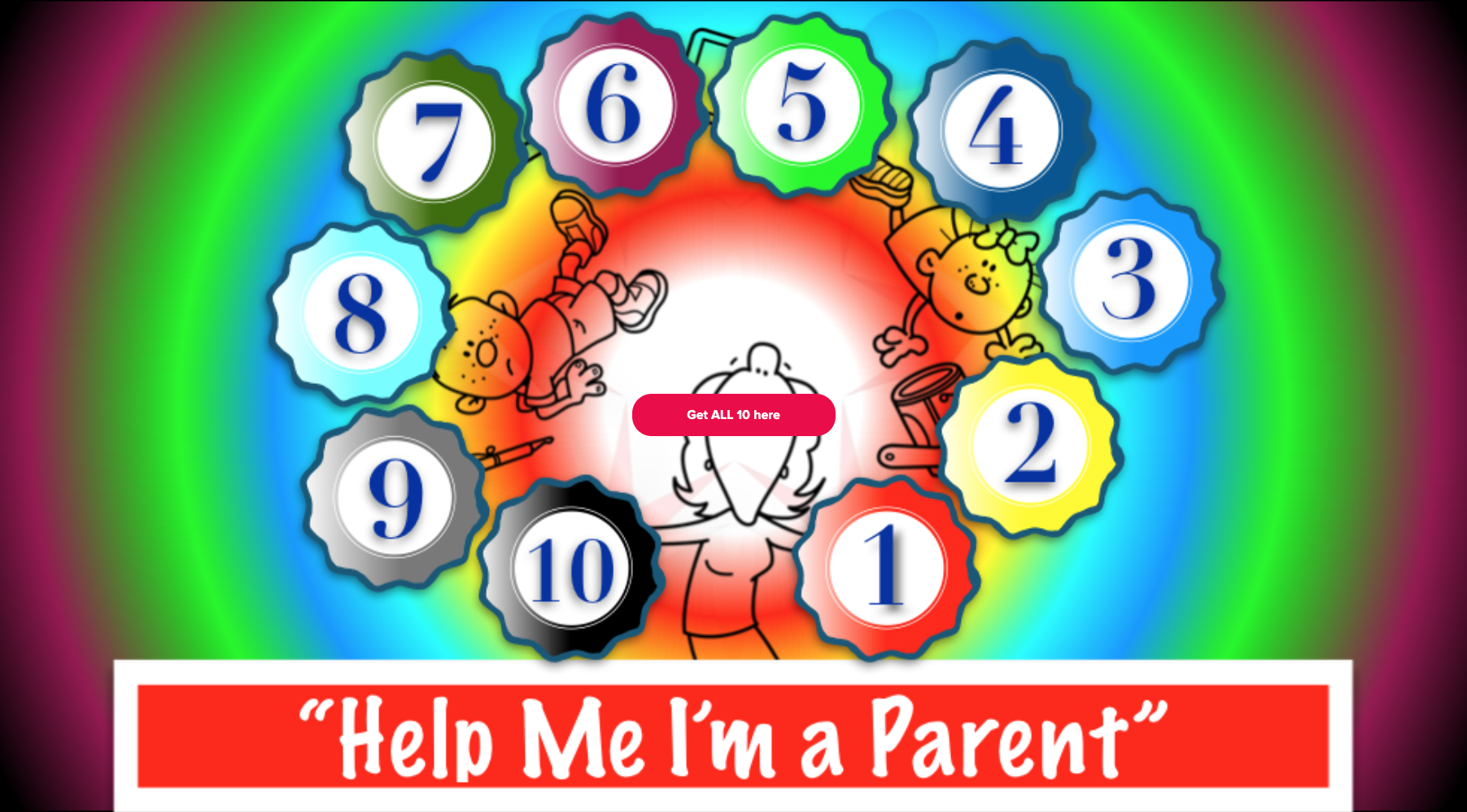 Get the entire bundle but better
Minus the Urgent quick fixes because they deflect or delay REAL CORE issues. Plus you are getting everything updated. You are saving hours of time with only ONE introduction and ONE wrap up section rather than 10. Big savings in Time.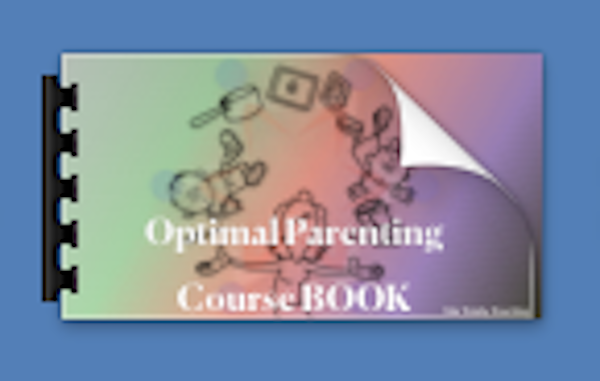 You'll receive a Course Book, Workbooks, MP3's, articles and a continuous updates to the course. Access to our Learning to Launching to Earning student support Facebook Group. Periodic Events and Workshops that you'll be invited to join, including both FREE and FEE required. FYI the LLE Group is FREE to join and FREE isn't not a trial period. As long as you abide by the rules, you will always be a member of this community where your peers, Coaches, and Coach Hall will be available regularly.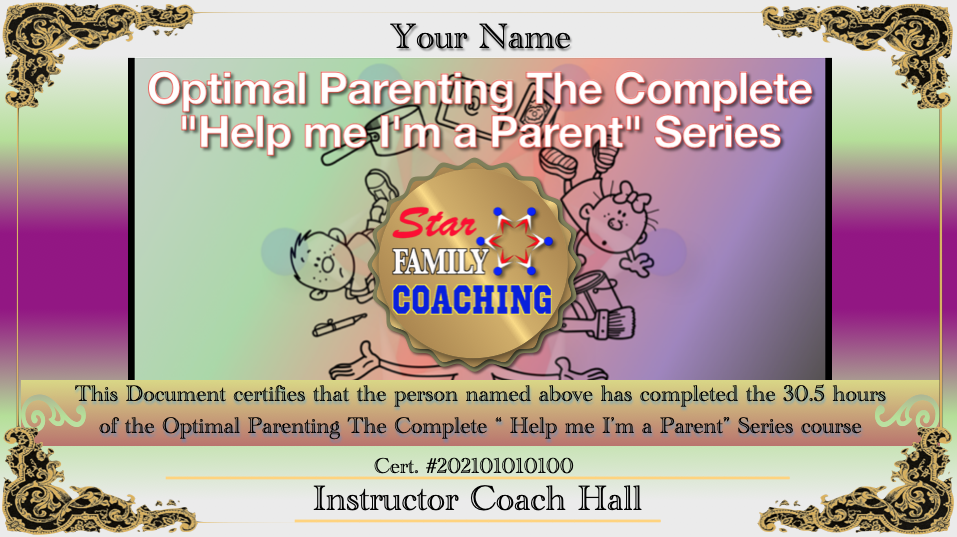 Each Section of this Course will have quizzes that will be graded. You will be required to pass each quiz and the final exam to receive your completion of Course Certification and an Official Practitioner of Optimal Parenting
This will signify that you have not only completed the 30.5 hours of Video lectures but you have completed the workbooks and have passed the test.
As a Practitioner you can help other parents and charge for your service. You are eligible to enroll as a SFC Optimal Parenting Coach including the lucrative opportunity to Become a Star Family Coaching Enterprise Partner. Together we can help Families Thrive in Life.
As an Optimal Parent the Parenthood and Childhood Journey's will be the most rewarding experience in life.
Each parent has a choice. We can do as our parents did to and for us or do the opposite of what they did to and for us. That was the only choices we had until now. Today, we can take advantage of the connectivity we now have and look at all the available options. And when we do this we will discover that the best choice is the Optimal One. Thank you for making the Optimal choice of becoming an Optimal Parent.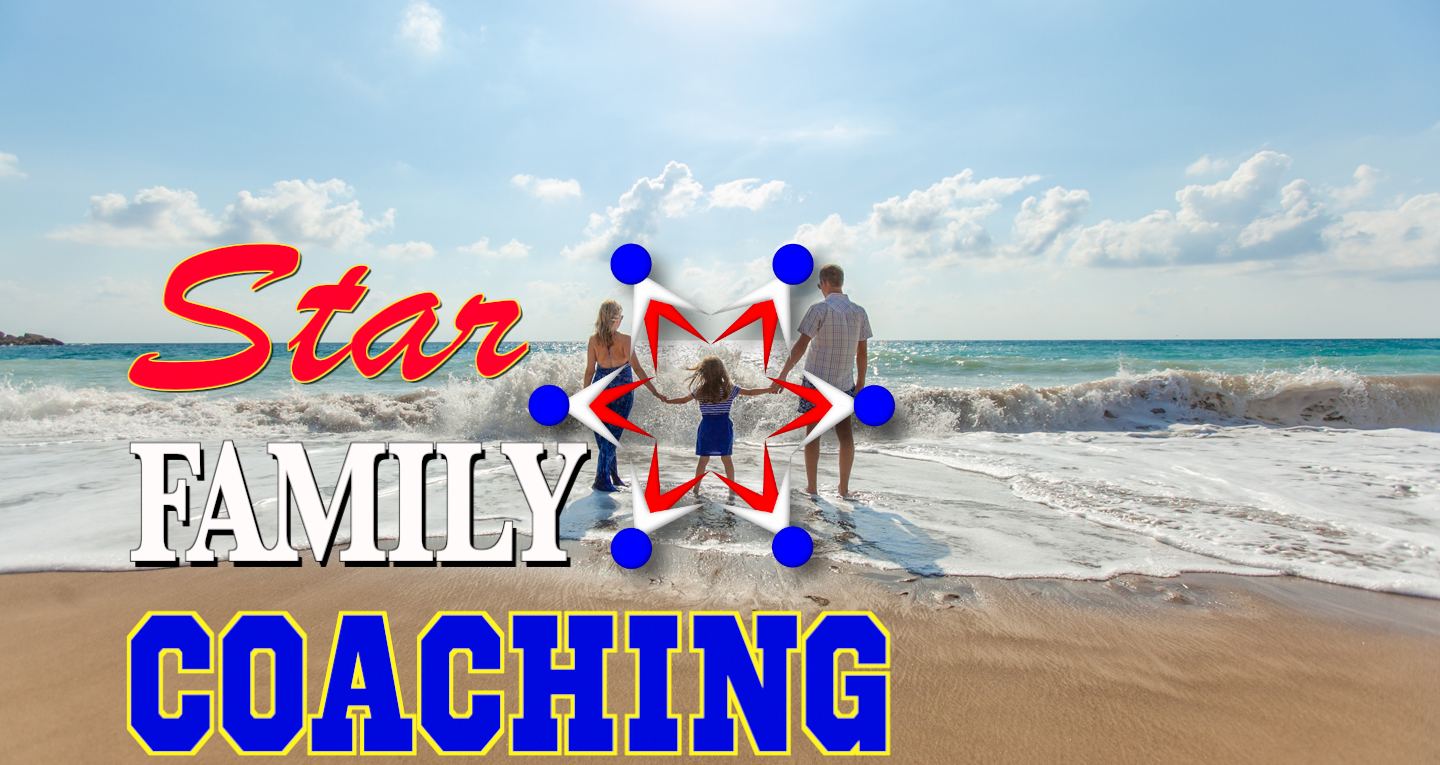 Other Options Available
Some of us will need help now to create the time to take Optimal Parenting. Others will need to improve their self/person, relationship, leadership and fellowship skills, time management, Creativity and Productivity, Change management development. Others need better balance in life. Many will need some up to all of the above.
Check your inbox to confirm your subscription